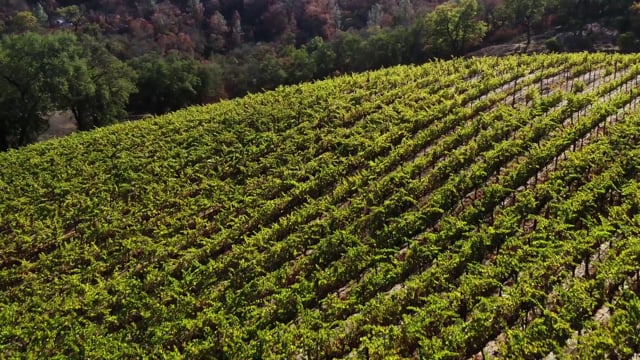 Alpha Chi Omega's Official Wine Brand & Club. 20% of proceeds are given back to Alpha Chi Omega.
Fall 2022
Release
INTRODUCING THE FALL 2022 LABELS AND VARIETALS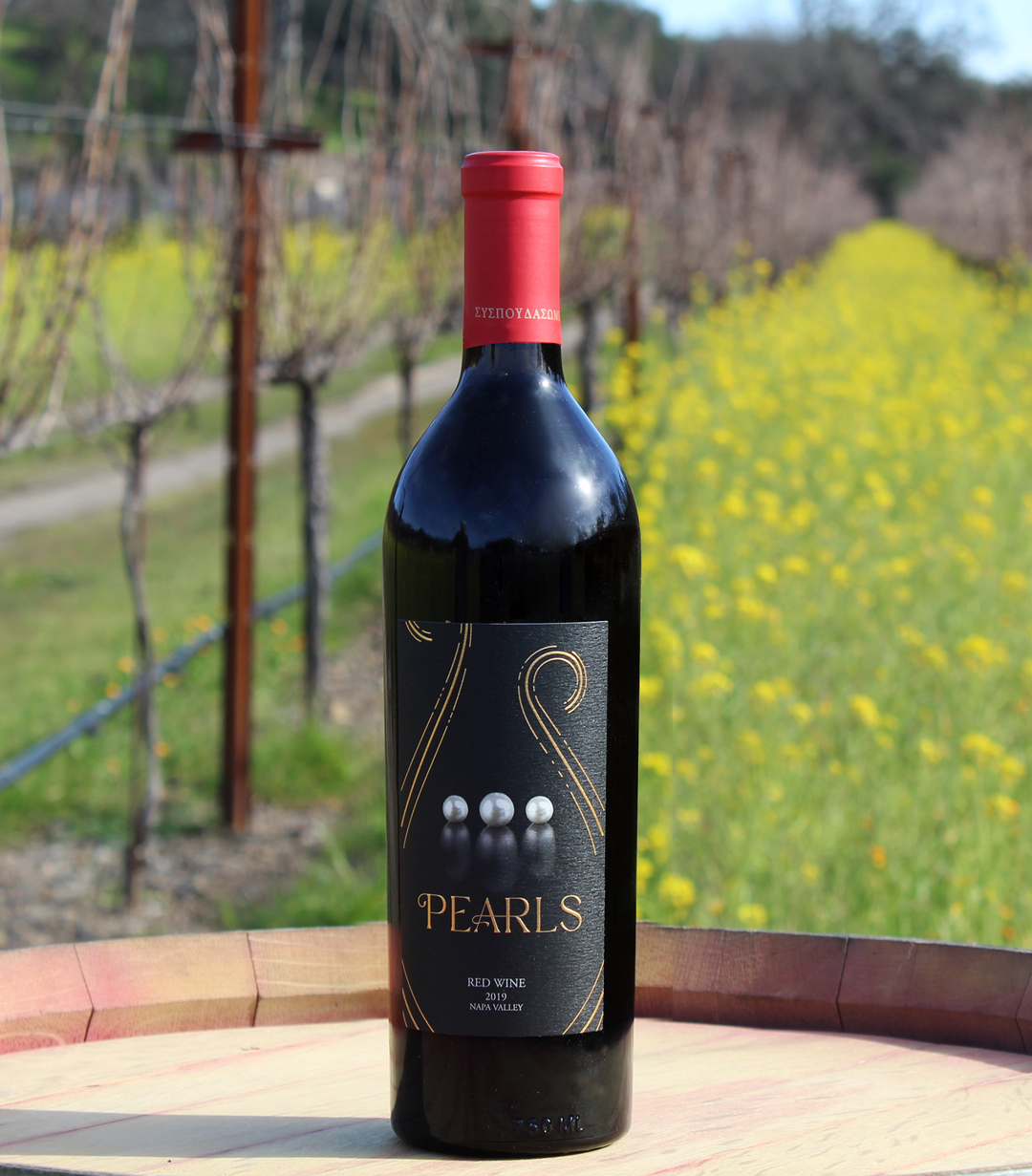 Pearls
2019 Red Wine – Napa Valley

Pearls, the official jewel of Alpha Chi Omega, hold a significant place in the hearts of sisters. For more than 100 years, lustrous, white pearls have been the essential jewel in the lyre badge worn by all initiated members.

To each member, her badge serves as a reminder of her connection to her Fraternity. It stirs fond memories of those women with whom she shared special times, and it reminds her of the rich heritage and values of the Fraternity. Whether wearing the badge or a beloved strand of pearls, Alpha Chi Omegas hold this precious jewel dear to them.

We introduce you to Pearls. The 2019 Red Wine is an artful red blend created by winemaker Todd Heth. This wine exhibits dark blackberry, bing cherry and plum notes perfectly into layers of coffee and tobacco. The finish is dry with long lasting berry fruit. Silky but firm tannins, this wine is enjoyable now but has the ability to age well in the cellar.

$95 / Bottle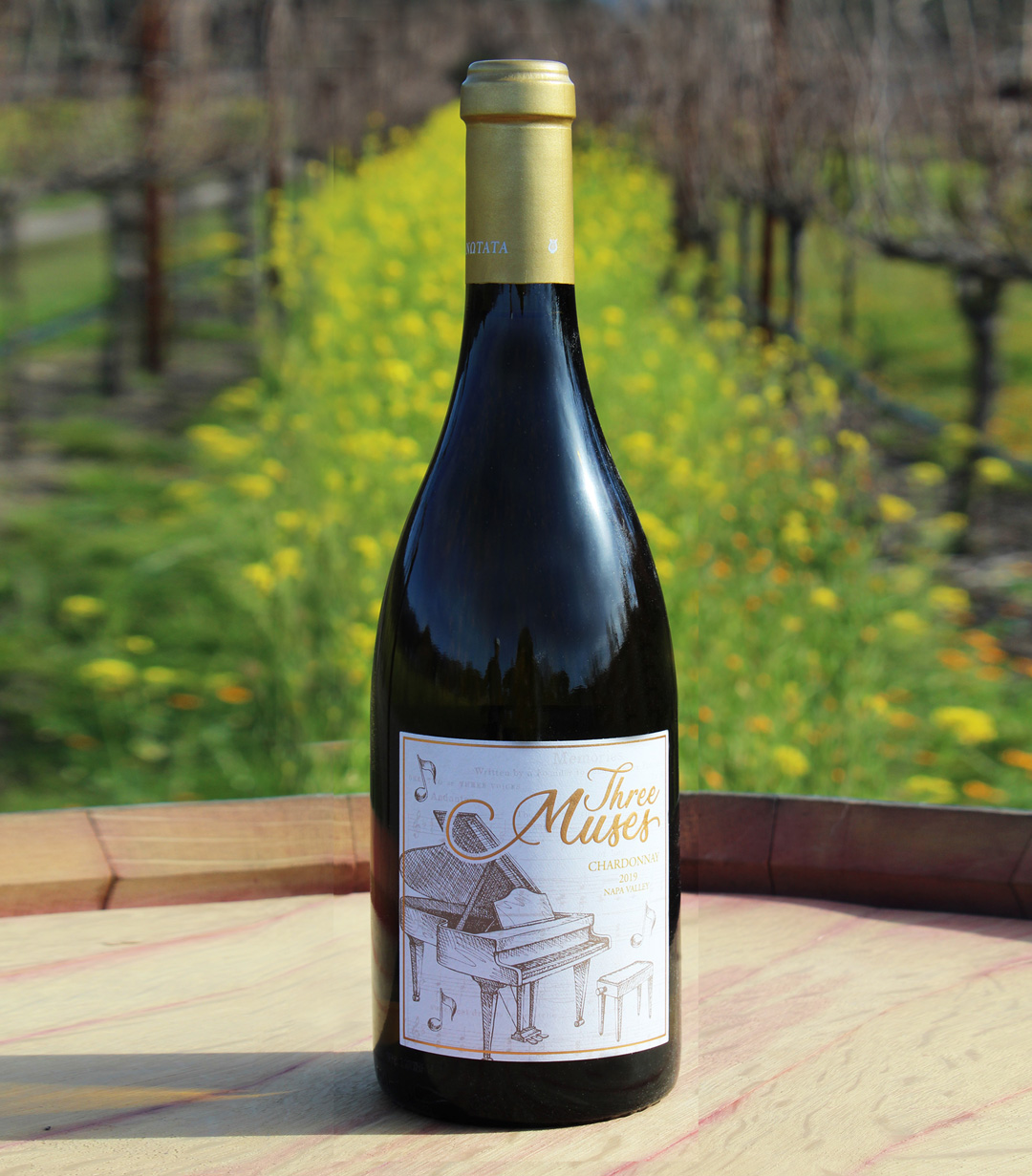 Three Muses
2020 Chardonnay – Russian River Valley

Since the first issue of The Lyre magazine in 1894, Alpha Chi Omega has captured the history of the organization and engaged members with written words in chapter newsletters, history books, alumnae directories, blog articles and more. Regardless of the medium, members have celebrated together and shared the bonds of sisterhood through written correspondence.

Alpha Chi Omega also advances literary endeavors by supporting the Star Studio at MacDowell, an artists' retreat. Writers who have stayed at MacDowell have created more than two dozen Pulitzer Prize-winning works during their residencies.

We introduce you to Three Muses. This Chardonnay is a real gem. Hailing from the cool and foggy climate for the Russian River Valley in Sonoma County, this beautiful medium-bodied wine was grown slowly to build intense flavors over time. This wine was aged in French oak and displays a beautiful balance of fruit, oak and liveliness on the palate and exhibits lush mango and toasted almond. Balanced fruit with tarte acidity makes this wine a classic example of Premium Russian River Chardonnay.
$56 / Bottle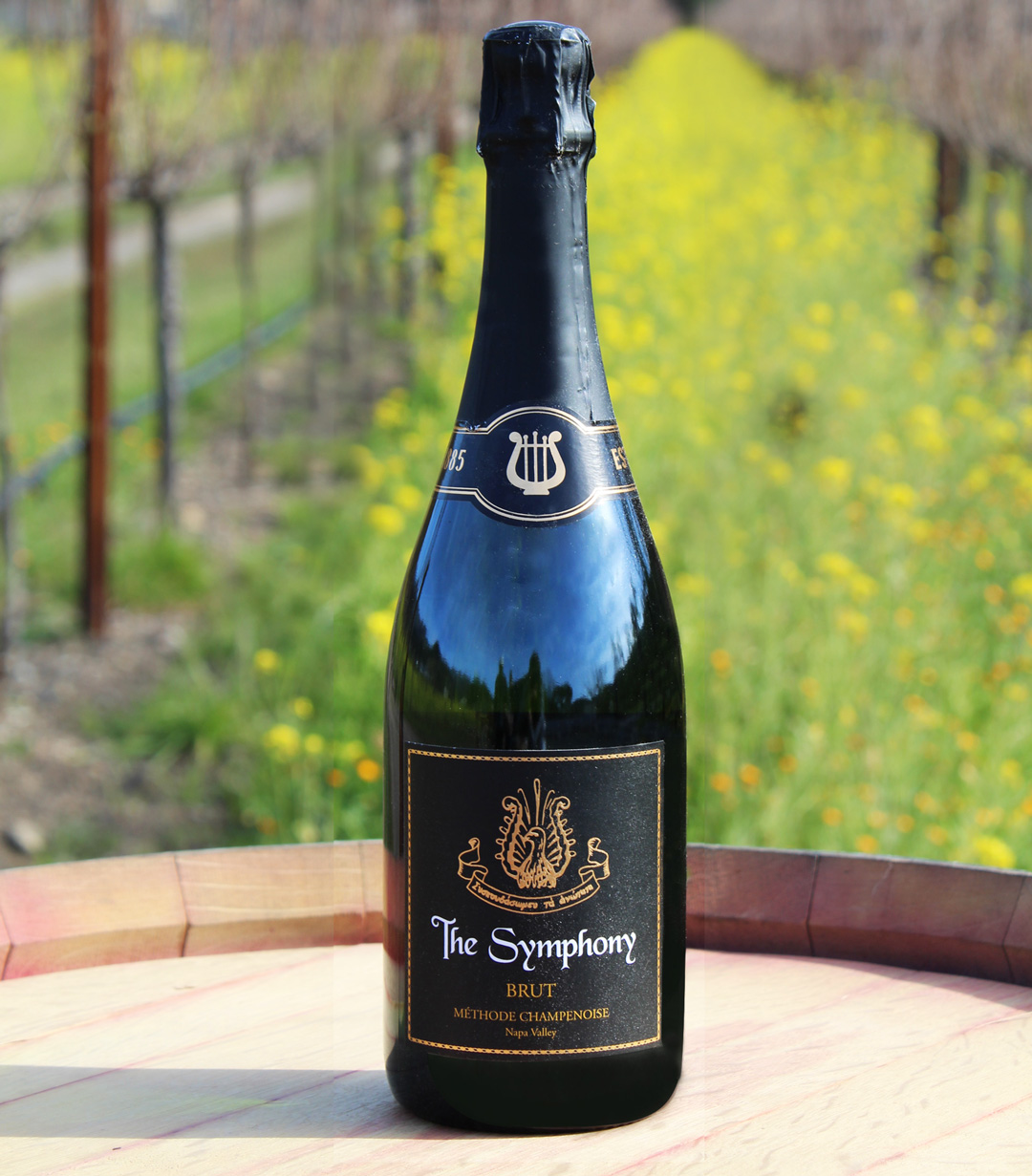 The Symphony
Sparkling Brut – Méthode Champenoise – Napa Valley

"To see beauty even in the common things of life, to shed the light of love and friendship round me…" A celebration of the Alpha Chi Omega sisterhood, our Brut wine honors "The Symphony", penned by Celia McClure Pardee (Delta chapter, Allegheny College) and officially adopted by the Fraternity in 1914. Because "The Symphony" reflects our tradition of harmony, it remains popular a century later and is read at many gatherings and events. Another symbol of pride for members, the lyre bird is a focal point of Alpha Chi Omega's official flag, adopted in 1910.

We introduce to you The Symphony. This premium sparkling wine – meticulously and artfully made in the traditional champagne method – rivals anything found from the best champagne houses in Épernay and Reims. Blended superbly from Chardonnay and Pinot Noir, this magnificent Napa Valley Brut exhibits rich fruit aromatics of strawberry and delicate white cherry that follows through to a creamy mid-palate accompanied with highlights of lime and wet minerality and a lingering vibrant finish.
$85 / Bottle
Summer 2022
Release
INTRODUCING THE SUMMER 2022 LABELS AND VARIETALS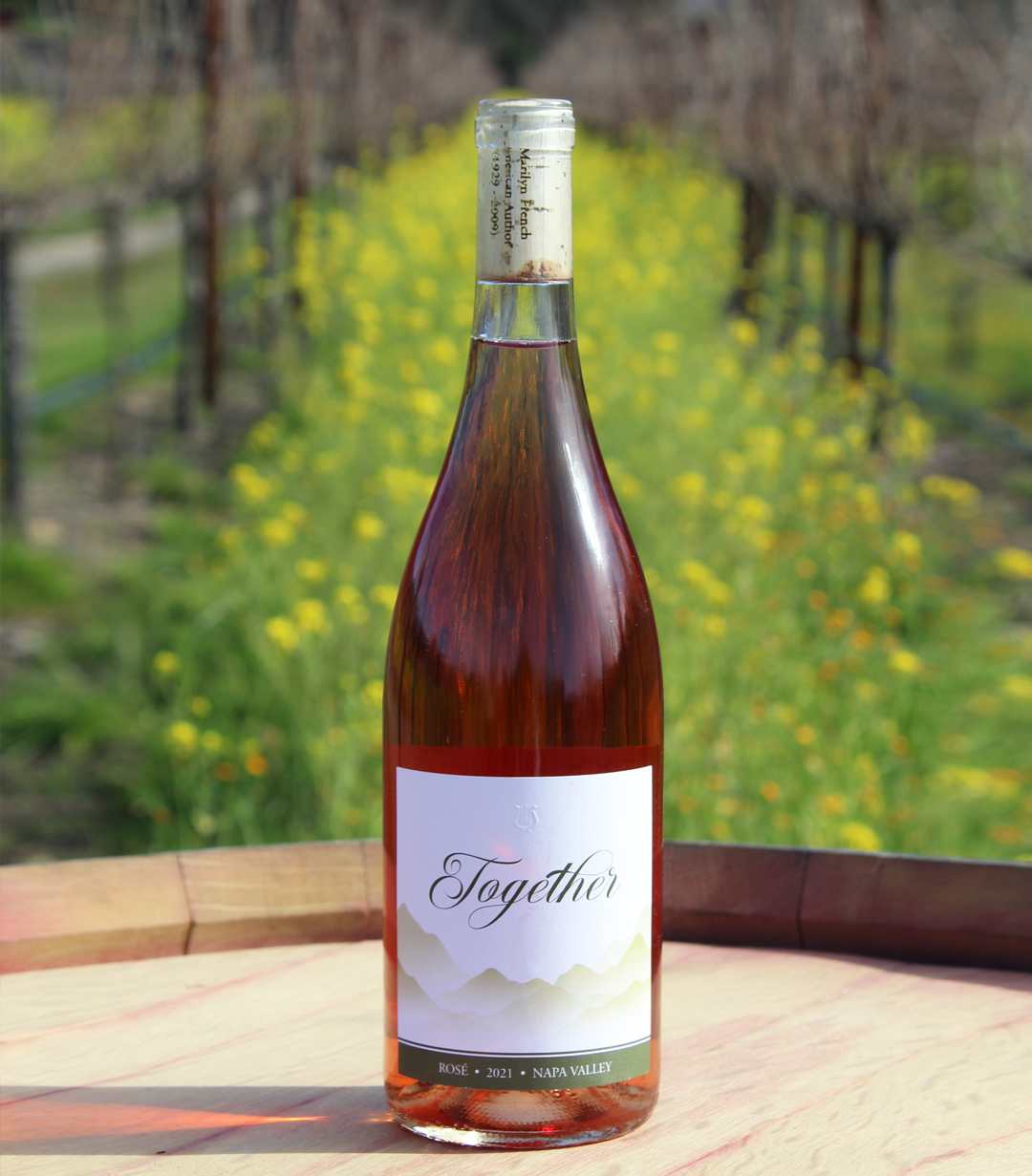 Together
2021 Rosé – Napa Valley

As the open motto of Alpha Chi Omega, "Together let us seek the heights" is a beloved outward reminder of the sisterhood's Ritual. Representing the steadfast commitment to personal growth in all endeavors and in striving for the ideals of the Fraternity, "Together" also symbolizes the past 2022 National Convention experience of cherished time spent together as sisters in the Bond.
$35 / Bottle